Empowerment Strategist, Byron Rodgers has cut straight to the heart of surviving the depths and peaks of life.  A former marine, this extraordinary life coach has written a book that will fill the well and quench the thirst of every man seeking fulfillment in life.  Byron Rodgers has lived, experienced and survived to thrive, every tenet and principle set forth in this book.  Based on real world experience, Human-needs Psychology and Biblical scripture, Finding Meaning After the Military is a simple and easy to follow blueprint to living the abundant and fulfilling life available to every person during their time on this Earth.
Byron unlocks the door with a step-by-step handbook for reclaiming your life as a civilian without losing your identity or the joy of living. Finding Meaning After the Military will teach you how to let go of the past, embrace the present and look forward to a shining future.  Through intentional actions, you'll no longer be paralyzed by the ties that bound you to the military and your old identity but rather you will understand how to leverage them in order to propel you forward to your own greater destiny, purpose and future.
Despite what we've gone through, are we better or worse off now that we're home?
Is it possible to bring excitement, flavor, and vibrancy back to life after living on the edge?
How can we move past such intense past events, which are causing future anxieties within our minds, effectively in order to be who we need to be and who our loved ones need us to be in the first civilian division?
What is the meaning of your life, and why have you been allowed to go through what you've gone through up until this point?
These are just a few of the questions that this book will effectively give you answers for. As a grunt in the U.S. Marine Corps, I had to figure out the answers to these questions myself upon my transition into the first civilian division. I thought I had it all figured out when I left 31L Company weapons platoon squad bay for the last time because of what I had gone through during training and combat while I was in. Little did I know that I was about to engage in the most difficult fight for my life that I would ever know?
By using a number of tools of the mind designed to effectively help me navigate and even engage the enemies of the psychological combat that combat vets find themselves emerged in after leaving the fight, I was able to not only bring life back to life, make over six figures within my first year, travel to well over sixty countries worldwide, and achieve happiness, but most importantly, I found my purpose and learned how to deliberately change my world. Now I live for a purpose, and it is this very purpose that saved my identity and my life and has positioned me to pay it forward. Make no mistake, fellow service members. We are still in combat because that's our reality until we create something else, and even then . . .Pre-Order Finding Meaning After The Military
This book will show you how to rediscover life's vibrancy, leverage your already honed soft combat and military skills to your advantage, and, most importantly, show you how to find meaning in life after your time in the military.
Finding Meaning After the Military is a book of beginnings, middles and ends.  Pre-order  your copy today, even in the midst of your pain, and begin the journey of a lifetime.  Fight for the true you and deliberately step on the path of your own awaiting destiny!! Pre-Order Finding Meaning After The Military Surprise discount included!!!!!!
There is a war going on ladies and gentlemen, between the veteran community and life itself. We lose one of our own roughly 22 times per day to suicide according to the Veteran Association.  There is a vacuum that shows up in the hearts and minds of every veteran after they leave their respective units, it may not show up initially but it does show up eventually and if one is not careful and deliberate is very easy to get sucked into it and end up in oblivion.
The meaning after the military process is a scientific process created by Byron Rodgers a combat vet and a certified strategic interventionist.  The process is designed to help former service members and veterans find their purpose and direction in life after their time in service. The meaning after the military process uses a synergy of real-world experience and human needs psychology in order to help veterans leverage the power of their authenticity, individual ability and also their military skill sets in order to create the type of life that would bring them the most fulfillment moving forward.  This process is not only for veterans transitioning but for absolutely any veteran who has left the armed forces No matter how long ago and is currently engaged in the fight to find meaning in life after their time in service. Get Started with Meaning After Military
The process is delivered through the membership portion of the website which is actually a virtual coaching platform.  As the veterans go through the process, complete the PDFs and watch the videos, they will have an opportunity to not only interact but be virtually coached by Byron Rogers and his staff of highly qualified service-connected life coaches.  This design ensures that each individual completing the course gets a tailor-made and highly effective experience with the product in order to ensure results and verify that no service members are left behind.
Every human walking this earth is unique and different from the others in the virtual coaching platform is designed to ensure that each veteran is getting the exact guidance necessary to ensure individual success.
The process is broken up into 5 different modules and each module comes complete with workbook PDFs as well as videos from Byron and a dialog box for follow-on coaching support: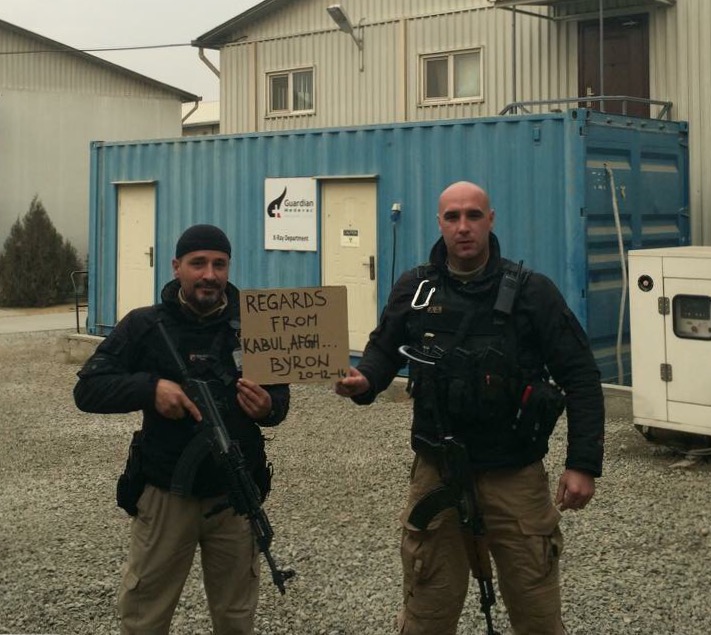 Identity
Purpose
Definite Purpose Statement (DPS)
Fulfillment
Sustainment
The 1st portion of the process called, "Identity" is designed so that veterans leaving the armed forces can stop what we call, "the atrophy of identity"  which is what takes place when we as veterans are no longer able to rely on the skill sets, abilities and thus the identity that we've built within the Armed Forces.  In this chapter the veteran gets to not only  learn to appreciate who they are because of what they've gone through but also how to leverage their current identity and to develop a new one forged from their own authenticity.Identity
The 2nd module, "purpose" will walk the veteran through a process that will help them efficiently and effectively answer the ominous question looming in the back of all of our minds… Why am I here?  What is my purpose? What is the one thing I can do that will bring me so much fulfillment that financial gain is not only a byproduct but also a secondary consideration?  What is my gift to the world?   After the purpose chapter individuals will understand how to stop drifting through life and how to start purposefully driving through life deliberately and in accordance with passion.Purpose
The 3rd module, "fulfillment" will show the veteran how to draw up battle plans essential in order to efficiently and effectively execute actions on a daily basis that are in alignment with purpose.  In this module we designed the framework that will keep the veteran on track to deliberately creating a fulfilling life situation rather than unconsciously creating a mundane unfulfilling trap of a life situation we refer to as, "the slow death"… that is the death of the warrior spirit which has eliminated too many of us already.Fulfillment
The 4th module "sustainment" will show the veteran how to maintain motivation and protect their positivity moving forward through life on their new deliberate path of purpose passion and destiny.  In this chapter we ensure that individuals have the tools designed to implement the habits that we them to success with their goals and a new purpose driven life. Most people set goals during the month of January but never accomplish them in this chapter will ensure that this does not happen to those who apply the principles found within it.Sustainment
The meaning after the military process is a focused, efficient and simplified way to help service members transitioning out of the military or even those who have been out for a while and have not quite figured it out yet, find their purpose so that they can enjoy more, fulfillment in life!  This is essentially one way to bring life back to life, to answer the question, what is it all for?  And also an effective way to empower individuals to achieve the life that they truly deserve during the time they have left on this planet, in the ultimate fight for freedom that we are all entrenched in.
If you are ready to stop the silent screams associated with the atrophy of identity and everything that you use to hold dear during your time in the Armed Forces by discovering your true purpose in life or if you know a veteran who needs help, direction and the proper tools to regain control and bring vibrancy back to their life… Then start the finding meaning after the military process today or purchase it as a gift for someone you know and love.  There is a war going on and this could be a matter of life and death.  No veteran deserves to come home and suffer but what's even more tragic than that is the fact that they don't have to. Vets just need the tools and these are the tools that saved my life and are saving the lives of other veterans every day. Get Started with Meaning After Military